Robert Earl Burton
Robert Earl Burton Quotations

Robert E. Burton founded the Fellowship of Friends in the San Francisco Bay Area in 1970. Since then, the non-profit organization has expanded to embrace a worldwide membership. Burton has taught the Fourth Way to thousands of students, travelling around the world from Moscow to Madrid, from Venice to Beijing. He has also founded the community of Apollo, California, where students committed to the Fourth Way can have a more intensive opportunity to practice its application. Apollo is home to a world-class winery, several art collections, an orchestra, and also theater, opera, and ballet companies.
There is little in Burton's background to augur such an eventuality: he was born in Little Rock, Arkansas, in 1939, and moved to California with his family four years later. He received his bachelor's degree in education from San Jose State University in 1963, and became a competitive tennis player as well as a schoolteacher.
After several years' involvement with the Fourth Way teaching and methods, he created the Fellowship of Friends, taking a more compassionate approach to awakening. Hence, he has termed the Fellowship a "School of Love," in which he gently but inexorably presses his students towards a higher level of consciousness.
Woven into Burton's methods is the concept that "impressions" can be food for the soul. He has tirelessly promoted the arts within the Fellowship, educating himself and encouraging others to educate themselves in all the arts. His artistic appreciation is wide-ranging, and the forms of its expression have varied greatly - from poetry readings to scholarly journals, from impressive art libraries to fountains, landscape gardening, and horticulture. At Apollo, he has founded a museum focusing on, at various periods, fine porcelain, cameos, silver, Old Master paintings, and Chinese furniture from the Ming and early Qing dynasties. Typically, the Fellowship studies, then disperses and redirects its collections, always improved and enlightened by the contact. His current emphasis is on the French decorative art of the 18th century.
"We appreciate the arts and have a limited understanding of them, but what we really understand is ... how to create a soul," he has said. "There is no higher art form than one's own individual soul."
Hence, he sees his chief work as awakening his "beloved students." On more than one occasion he has said that they are "more than I could ask for; I could not ask for so much."
© Copyright Fellowship of Friends 2001 - All rights reserved.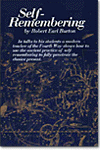 York Beach, Maine: Samuel Weiser, 1995.
You can order this book online at Amazon.com.